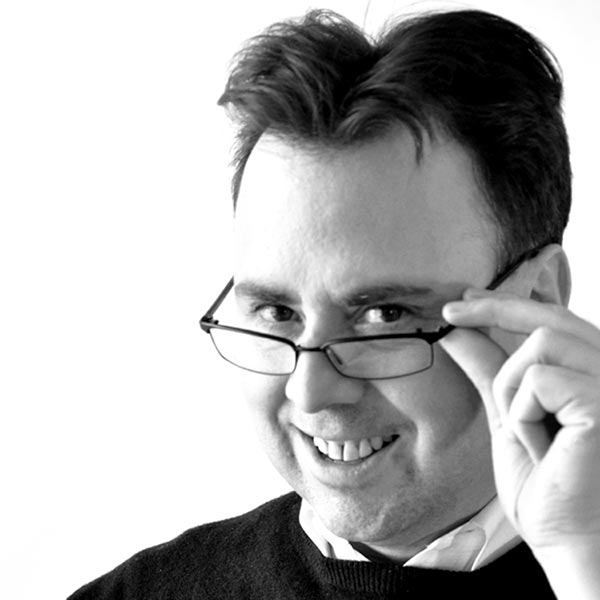 Managing Principal Scott Miles Dimit co-founded Dimit Architects in the fall of 2004 with his wife Analia Nanni Dimit. Scott was raised in Mahoning and Columbiana counties in Ohio, and graduated from Virginia Polytechnic and State University in 1985. He previously worked in Chicago and Paris, and spent much of his career working on projects outside the United States. As chief Design Principal, Scott manages the design of most of the firm's residential and restoration projects. Scott enjoys searching for, collecting and restoring fountain pens.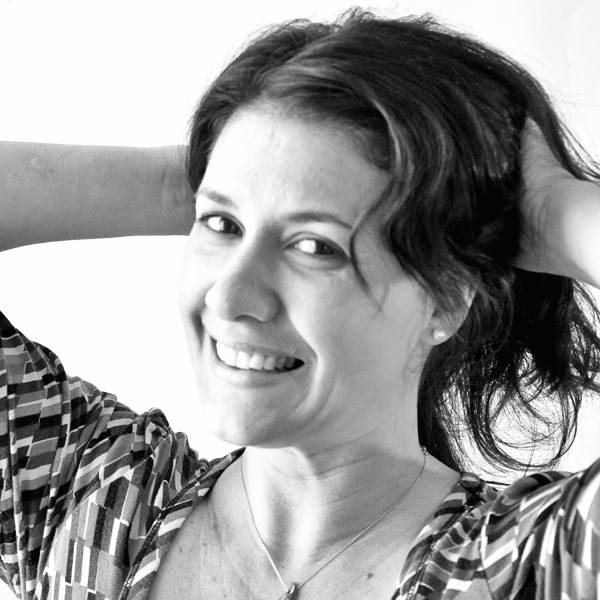 Analia, a native of Azul, Buenos Aires in Argentina, co-founded Dimit Architects with her husband Scott Dimit. Fluent in Spanish and English, she graduated from La Plata National University school of architecture and urban design in Argentina in 1998 and soon gained valuable experience with several noted architectural and planning firms in her homeland. Analia works as Director of Interior Architecture and manages the Interiors team in the office. She also plays tennis for the USTA in 3.5 and 4.0 teams. She likes knitting, baking and spending time with her husband Scott and three dogs, Maxi, Toby and Lilly.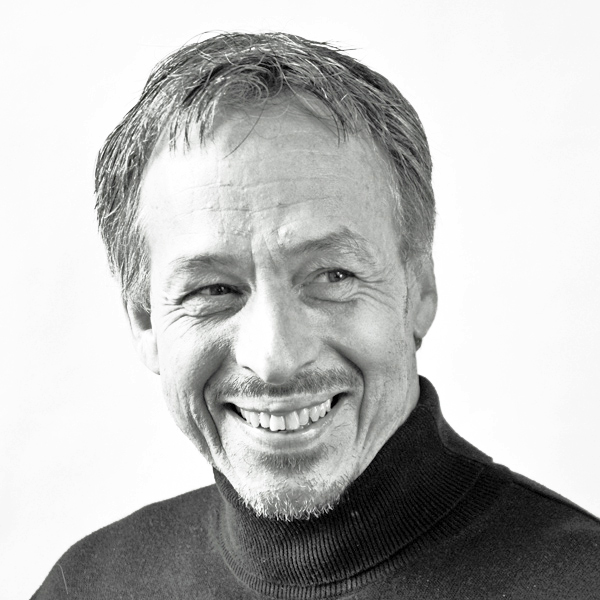 Gary, a Cleveland native with over 30 years of architecture and design experience, was invited to join Dimit Architects as a Principal in 2011. He has a proven track record with expertise in industrial, mixed-use residential and higher education projects. He also manages hospitality and restaurant projects in the firm. Gary enjoys the teamwork involved in designing and working with his studio, as well as sailing with friends on his boat.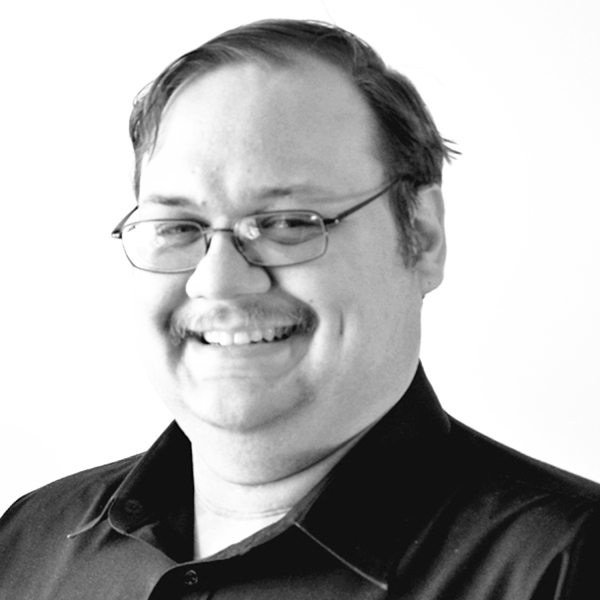 Matthew is a native of Northeast Ohio who has always been interested in architecture and planning. Matthew graduated from Kent State University with his Bachelor's degree in 2007, and has worked with Dimit Architects for the past nine years. Matthew leads single-family residential projects, and also has been active with the firm's development planning and apartment projects. Outside of the studio, Matthew enjoys gardening, restoring antique tractors, and spending time with family.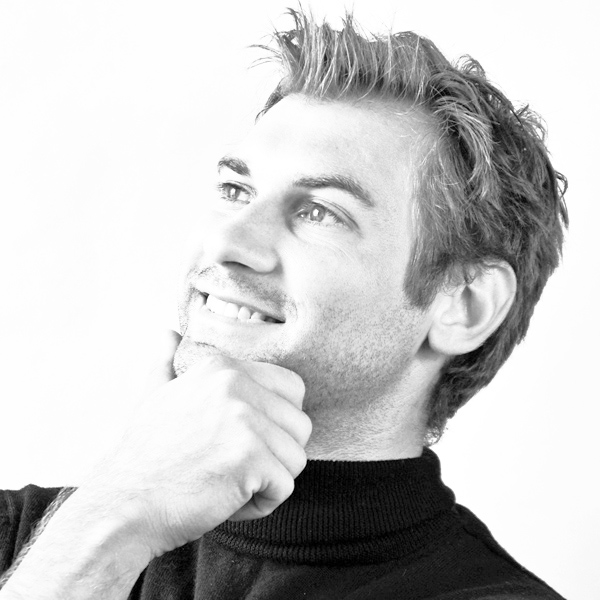 Matt originates from Cleveland's eastern suburbs and prides himself on his Slovenian roots. Matt has over 12 years of architecture and design experience and leads several mixed-use residential, commercial and hospitality projects in the office. He received his Bachelor's of Architecture from Catholic University in Washington, DC in 2003, and a Master of Architecture from the Ohio State University 2005. In his free time Matt likes to fish. He is also trying to visit as many National Parks as possible.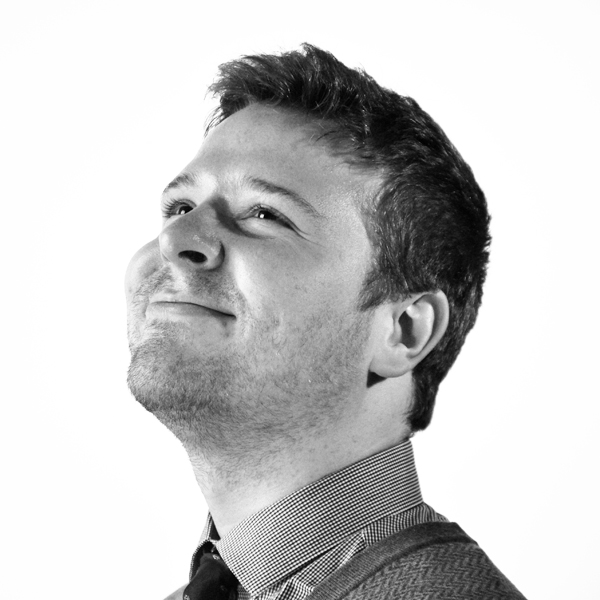 Dan is a west side native and Kent State University graduate who began his architectural journey at Dimit following a brief stint as a Zamboni engineer. Dan has been active in the firm's multi- family residential projects, but has also worked on mixed-use residential and commercial jobs. Dan dreams of the day when he can wear shorts again in the office.
Sarah boomeranged back to Cleveland in 2013 to be part of the city's transformation and become a licensed architect. Her experience ranges from houses and restaurants to cultural buildings and masterplans, having worked in New York, California, and London. Before coming home, she volunteered as a teacher, and designed an addition to a vocational school on an active volcano in Cape Verde in Africa.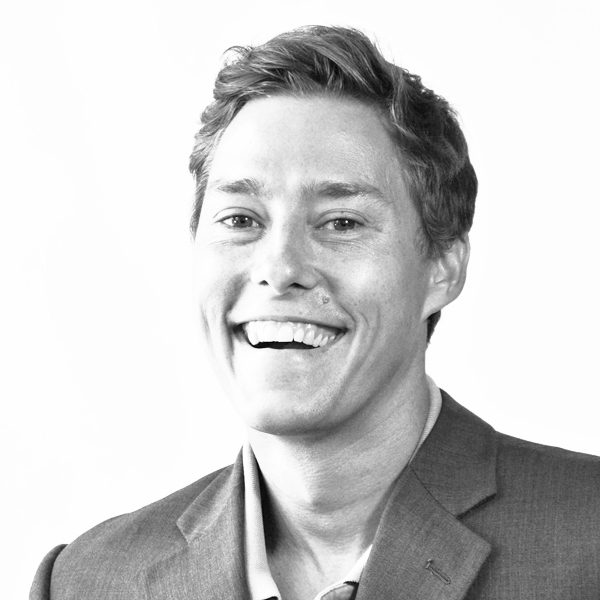 Paul is a Clevelander, heart and soul. He received his Master of Architecture and Urban Design from Kent State's Cleveland Urban Design Collaborative in 2003. At Dimit, he manages a variety of projects focusing on urban planning, multifamily, and townhome design. Paul has over 12
years of experience working in the affordable housing tax credit market. When not cheering on his Cleveland sports teams, you can find him on his sailboat, or digging volleyballs out of the sand.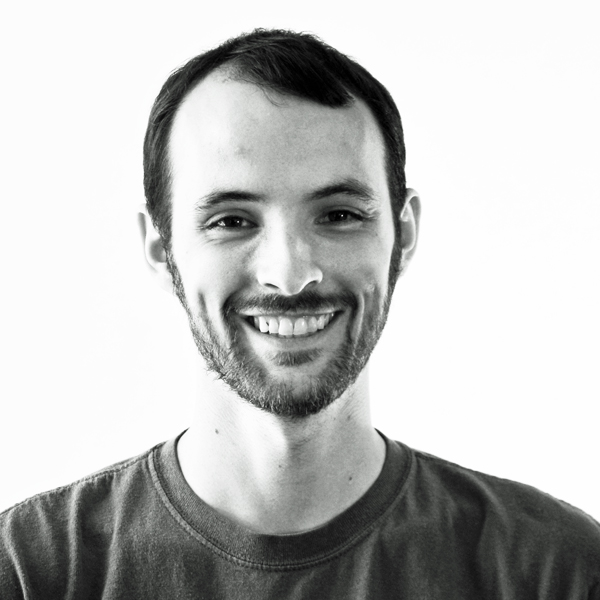 Howie is a Designer and native of Buffalo, New York. He joined Dimit Architects in 2014, after completing his Master's in Architecture at Kent State University. Howie works primarily on multi-family, renovation, and planning projects. Everyone in the office adores Howie – just a little less during football season.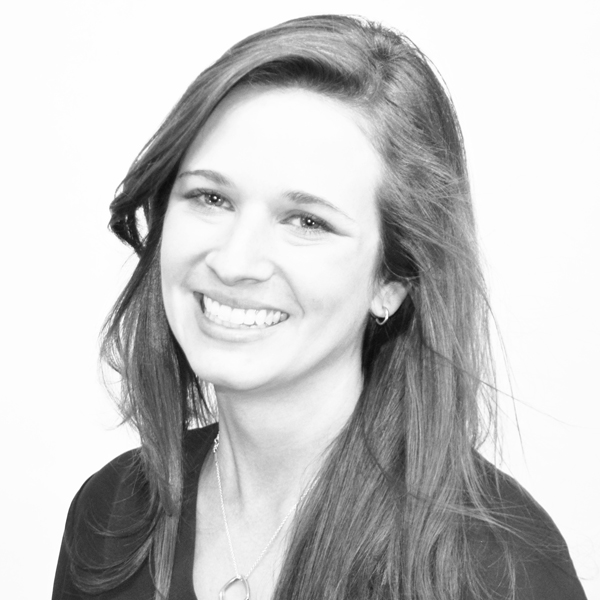 Maggie is a registered architect with over five years of experience in commercial, higher education, and hospitality design. Maggie attended college in her hometown of Kent, Ohio and earned her Bachelor's degree from Kent State University in 2011. Maggie later completed her Master of Architecture from the Cleveland Urban Design Collaborative in 2012. When she's not at work, you'll find Maggie renovating her historic Lakewood home, or sampling the menu at the newest local restaurant.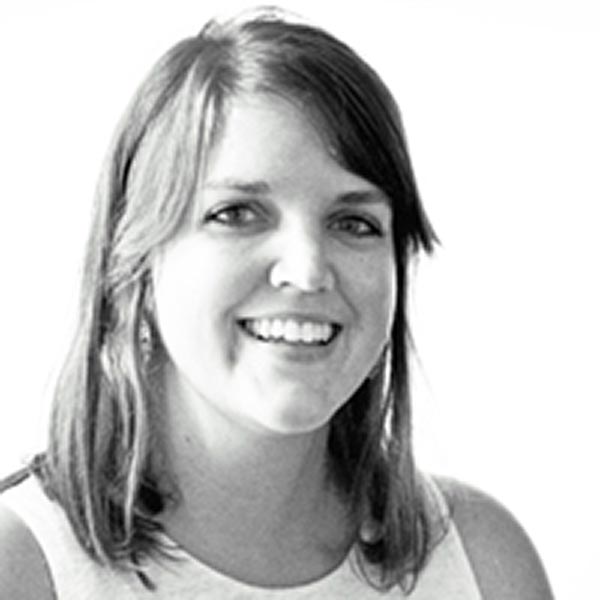 Anna graduated from Miami University of Ohio with a Bachelor's of Architecture in 2010. After graduation, Anna worked in the community development and planning sectors with a focus in environmental engagement. Wanting to be more active in design, Anna joined Dimit in 2014 and is part of the residential and interior design teams. When not at work, Anna can be found hiking with her dog or playing tennis.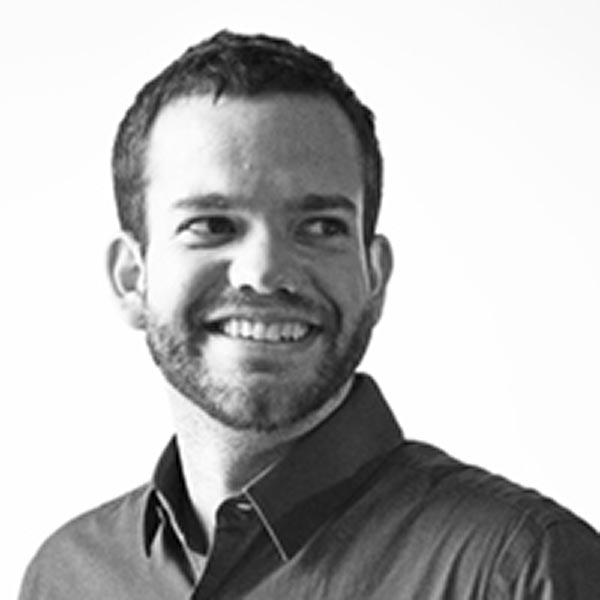 John Holtz is an architectural designer, and a native of Toledo, Ohio. John graduated with his bachelor's degree in 2011 from Bowling Green State University and earned his master's degree in 2013 from Miami University. During the completion of his master's thesis he was able to further explore and develop his interest for environmental responsible architecture. Outside of the office, John enjoys running, biking, and spending time with friends and family.
Whitney grew up outside Youngstown Ohio and graduated from Kent State University in 2010 with a Bachelor's in Interior Design. She works on single-family homes, multi-family residential, and corporate office projects. She is also in charge of furniture specifications within our interiors studio. Whitney is a member of IIDA and currently holds the PR Coordinator position on the IIDA Cleveland Akron City Center Board.
Originally from Ohio, Julia has returned excited to be a part of Cleveland's renaissance after spending a few years working in Boston and attending graduate school at Cornell University. She has a background in multi-family residential, multi-use and light commercial projects through which she seeks to improve the connections between the city's built and natural environments.
Thom is an Architectural Designer. He attended Kent State University and received Master's degrees in Architecture and Urban Design in 2013. Thom earned field experience in construction while in college, and since graduation, gained over three years of experience restaurant/hospitality, office renovations and multifamily residential projects. When he's not in the office, Thom enjoys exploring nature and spending time with his friends and family.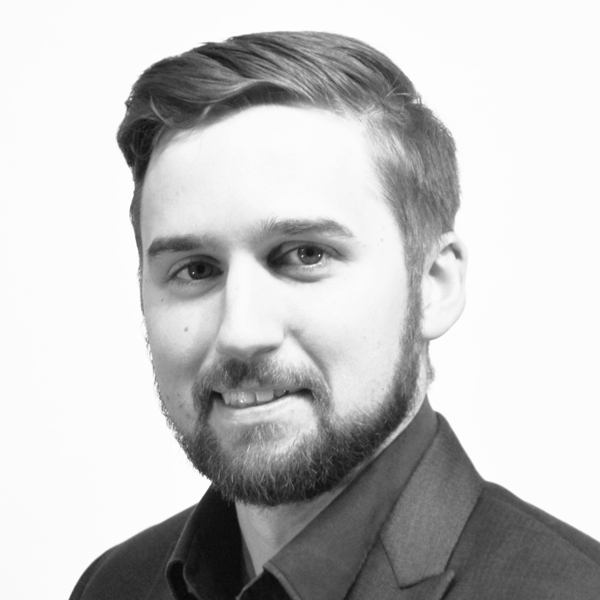 Brandon works on a wide range of projects from large-scale mixed-use master planning, to multi-family residential, to small boutique restaurants. Influenced by his previous experience in construction, and his passion for the revitalization of rustbelt cities, Brandon moved to Cleveland in 2011 where he attended the Cleveland Urban Design Collaborative. He holds a Bachelor's degree in Architecture, and dual Master's degrees in Architecture and Urban Design. Brandon starts each day by testing out a new dance move in the mirror.
Rana is an architectural designer who moved to the United States to follow her path of architecture and design. She earned her Bachelor's and Master's degrees in Architecture from the University of Damascus-Syria. In her five years of professional practice, she worked on multiple private and public sector projects, ranging from commercial buildings to multi-family residential design, and renovations. In her free time she enjoys photography, fashion and spending time with family and friends.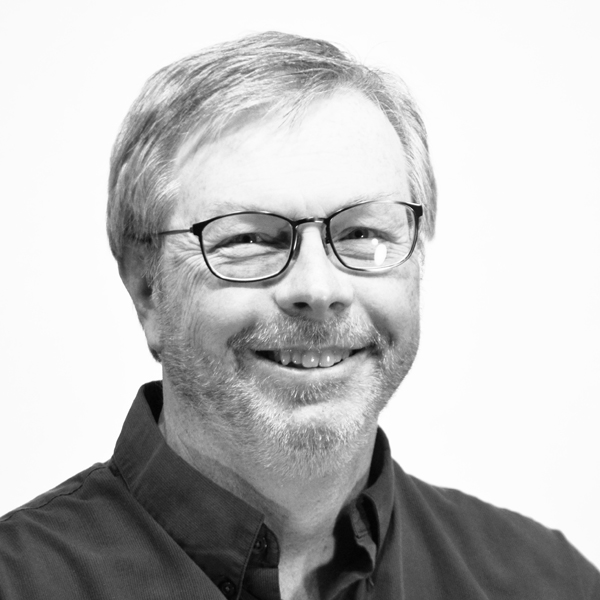 A graduate of Kent State School of Architecture, John also holds an MBA from Cleveland State University. He brings many years of experience in corporate architecture and interiors to Dimit Architects, and enjoys the close knit teamwork approach employed on projects. When not working on design, John is often busy with fine art photography. He enjoys traveling in pursuit of interesting locales.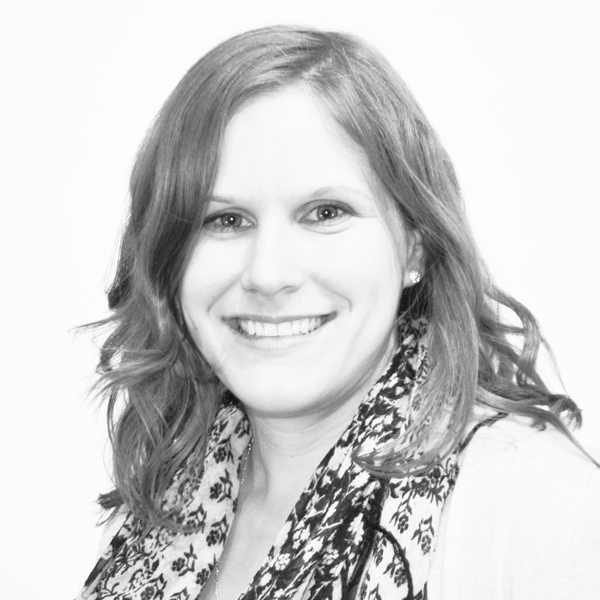 Katie received a Bachelor of Fine Arts with a painting concentration from Kent State University in 2005. A dual pursuit of art and adventure led Katie to live and work in Chicago, Central America, and Asia over the course of a decade. In 2015, she earned her A.A. in interior design from Virginia Marti College of Art and Design. Katie is part of the interior design team, working primarily on commercial and hospitality projects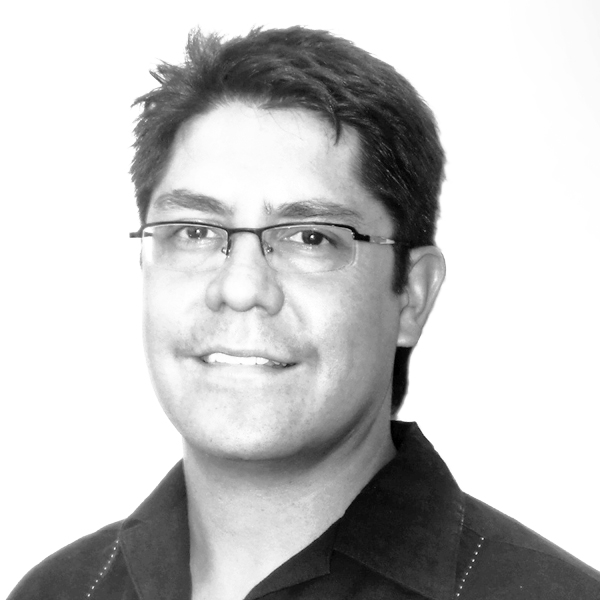 A native of Argentina, Javier is a licensed architect who has worked with Dimit Architects since 2008 and directs all graphic and rendering projects for the firm. Javier has extensive experience in all graphic languages, and his advance views during schematic design are an integral part of the Dimit design process. Outside of the office, "The Maestro" enjoys working on the completion of his own home design, and spending time with his family and charming wife, Fernanda.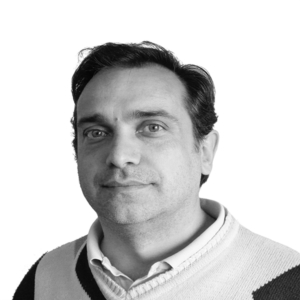 A native of Cordoba, Argentina, Juan Pablo joined the Dimit Architects team in 2014 and plays a vital role during the conceptual design and design development phases of the firm's projects. Juan Pablo received his formal design training at CG Studios, and is always looking for new ways to master as many digital formats as possible.  When he isn't creating his "superhero" drawings and models, Juan Pablo enjoys spending time with his wife, Bibiana, and their three young children.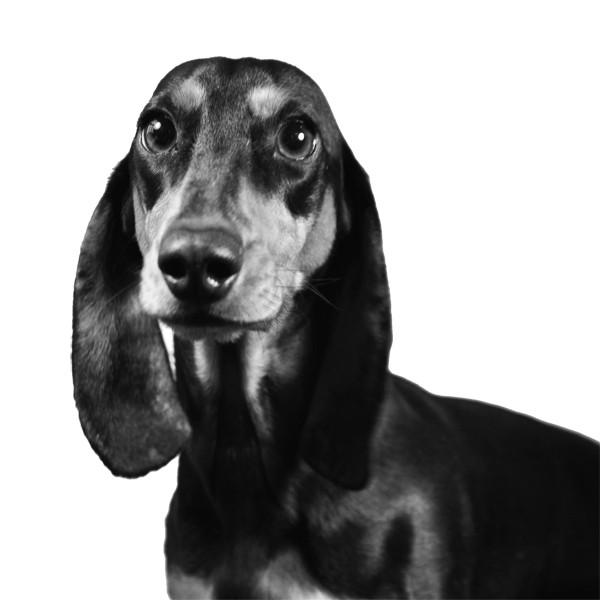 Toby
Security and Snacks Management Officer
Toby takes his role as the guiding paw of Dimit's security force & snack operations very seriously. To protect and serve his comrades is his purpose in life. Often working covertly, Toby is not able to disclose the full scope of his daily duties, but he assures us that his impact is far reaching. From the squirrels outside to the crunching noise of paper being wadded up and thrown into File 13, Toby is on point. "The snacks are just a perk, comments Toby. "The real work happens when no one is watching. Someone has to have the back of the architect. And that someone is me."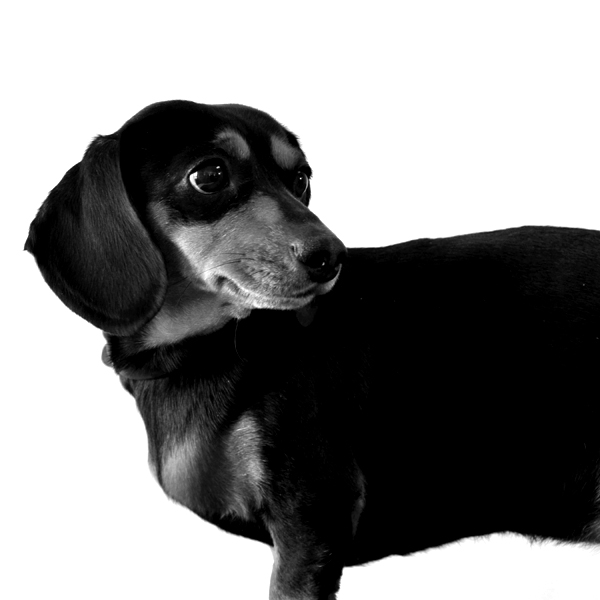 In Memory of Lola
Emotional Support Team Manager 2007 - 2016
Lola's adage was "teamwork makes the dream work," and she firmly believed that there's nothing more important in life than giving back. She was immensely proud to head up Dimit Architect's Emotional Support staff, and did such a skillful and exemplary job that the firm made the decision to retire her position upon her passing. Lola specialized in commercial & multi-family tail wags, and integrated her secondary degree in social nuzzling into her daily routine. In her spare time, Lola enjoyed watching old reruns of Frasier and working in her next door neighbor's jet propulsion laboratory.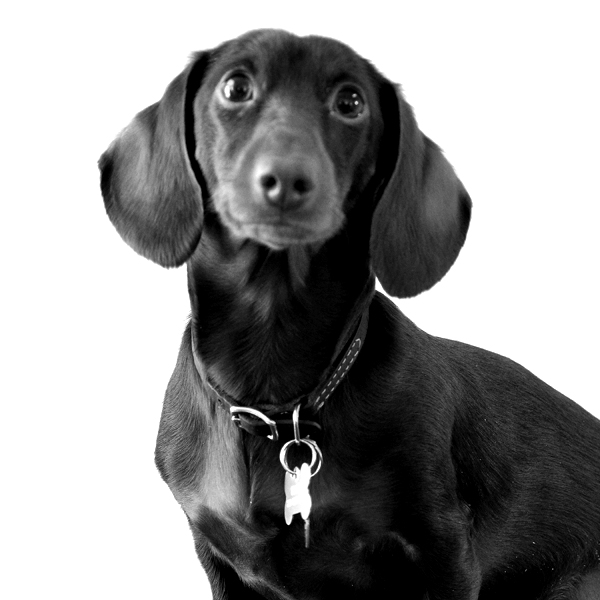 Maxi
Emotional Support Team Member
A 2012 graduate of OOU (Ohio Obedience University) Maxi has emerged with a Pupsters in Organizational Psychology, and a drive to accumulate as many treats as possible through his tireless support of Team Dimit. Maxi's motto is, "You can teach old dogs new tricks. I do it all the time. Just ask Toby." Clearly the foundation of Dimit's distinctive canine committee, Maxi is poised to bring his steadfast attitude into the future successes of the company.
"Analia and I consider ourselves extremely blessed to be able to practice the craft of architecture on a daily basis in this city with clients who share, encourage, and challenge our creative vision. We approach every project as a unique challenge- with new goals, opportunities, and objectives evolved in the earliest phases of work. Since architecture is a collaborative and social art form, we like to think of architects as creative enablers, and we embrace a team approach from the initial schematic concepts through the eventual development and construction of a given project. Finding a "place" on the right team, however, is always critical, and we've been very lucky to have somehow been paired with talented & inspired clients over the past years – those who share a passion for detail, proportion, material, and a knowledge of history and related sense of place.
We are inspired by the wonderful historical architecture of Northeast Ohio – from the beautiful Western Reserve small towns – still mostly intact – to the wonderful and varied fabric of its urban centers and industrial cores. We are just as inspired by the rural beauty of Ohio's farms, fields, silos, and barns. While we believe that a responsible architect should do everything in his or her power to preserve our remaining historical buildings, we also look forward with optimism to developing new authentic architectural expressions and buildings that are just as representative of our current times and cultural values as those older buildings were of theirs…"