The following Dimit Architects projects have been recently added to the website.
Soon to be under construction on Euclid Avenue, the One Midtown Townhomes will be an asset to the developing Midtown neighborhood. One Midtown is situated on the HealthLine bus rapid transit system that connects downtown Cleveland with the hospitals, universities, museums and attractions in University Circle.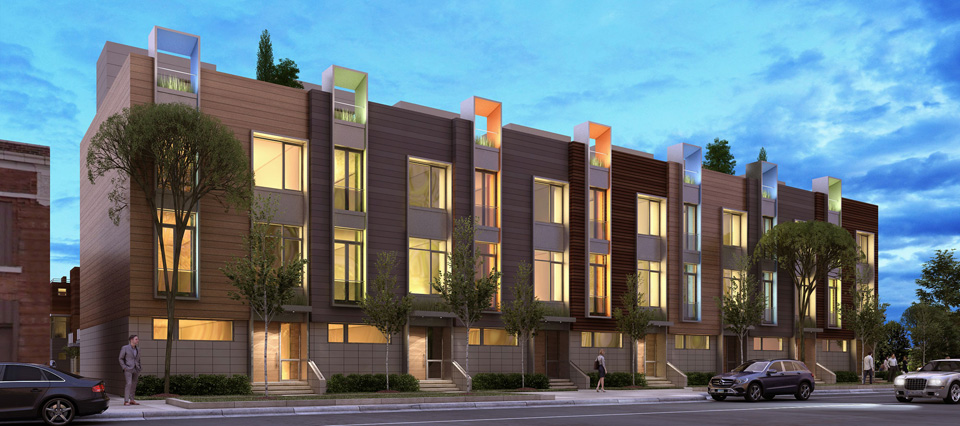 The Harbor Verandas mixed-use development recently broke ground at North Coast Harbor. With 16 apartments and ground floor retail, Harbor Verandas will be an exciting addition to North Coast Harbor, the developing neighborhood just north of the Rock and Roll Hall of Fame and Museum on Cleveland's lakefront.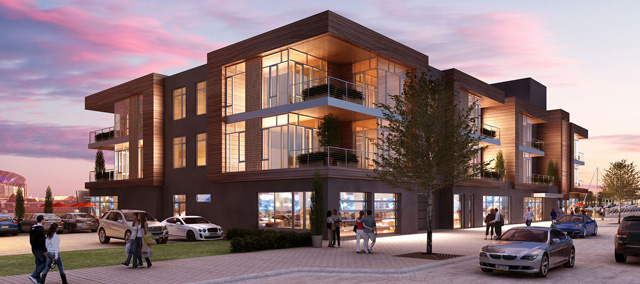 Read more about Harbor Verandas from Freshwater Cleveland- "Harbor Verandas project is next step in lakefront community living downtown"
The Brownstones at Derbyshire were created by the conversion of an abandoned stone church into five vertical townhouses. A row of coach house garages provides parking for these five townhouses, and at the same time provides three new one-bedroom units above. Thirteen new townhouses flank the existing church conversion to complete the compound. The project was completed in 2005.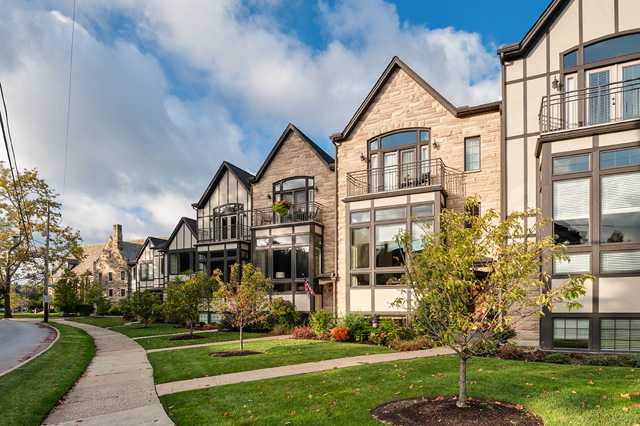 See more Dimit Architects projects in the Cleveland area.